Hello there! I'm Yuki Safari, known online as RegiKitty. In this team report I will be going over the team I used to win the third Hatterene Series.
To give a little context about me, I've been very interested in VGC since watching the World Championship top cut matches back in 2013, but never let myself participate until recently. This was my fourth VGC tournament, the first being a small online tournament in 2013 and the rest all happening within the past month, near the tail end of Series 8 and the start of Series 9. I have played in more since then and hope to continue actively participating!
Special thank you to ~Hydro – without your help I would not have been able to breed my team for this – and the folks of WSS that helped me playtest and prepare for match-ups I did not know how to play against yet!
Header art by Twitter user VGC_Gumi
Overview of sections (use Search to skip to section):
Teambuilding process
The Team
Tournament run
What I learned and my conclusion
Now, glancing at this team, you might immediately notice that it seems very familiar, doesn't it? This is the team Wolfe Glick (Wolfey) used to win the Players Cup II, with only some minor adjustments.
Therefore I will mainly focus on the adjustments I specifically made and why I made them, and leave his video here as it explains the team much better than I possibly could hope to.
I went with this approach for the following reasons:
I started playing Pokémon since Sapphire in 2003, but I've had many many breaks inbetween.
I just recently returned to the game around the end of Series 8 after a looong break from Pokémon (the last time I played was early Sun & Moon), and I believed being so heavily out of the loop I should, instead of struggling something random together and not really knowing what's happening, use a good established team first and learn to use it decently well.
This way I can start to understand the metagame and how to use/face against popular Pokémon before I can hope to start building competent teams of my own.
 Get the team's paste here!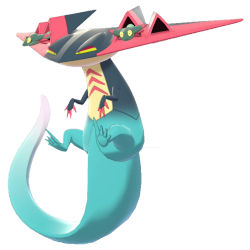 Dragapult (M) @ Light Clay
Ability: Clear Body
Level: 50
EVs: 236 HP / 4 Atk / 28 Def / 76 SpD / 164 Spe
Jolly Nature
IVs: 0 SpA
– Reflect
– Light Screen
– Breaking Swipe
– Surf
Changes compared to Wolfe's Team: Light Clay ← Safety Goggles,
Reflect ← Will-o-Wisp
Would I change this back: Unsure. The changes have worked out well though. There is a different potential change I suggest in the Summary.
Moveset Summary
I won't go into too much detail explaining this spread, as it's the same used in the video linked above – I think it was absolutely fantastic.
The Speed investment allows you to hit 201 to outspeed Base 130 positive Natures such as Spectrier by 1 point, while 0 Special Attack makes Surf do a maximum of 104 damage (156 with a critical hit) to the 12 HP/4 SpD Coalossal on this team – be careful to recalculate this in case you adjust Coalossal's EV spread! The bulk lets you survive some crucial attacks like Adamant non-Choice Band Sucker Punch from Urshifu even without a Focus Sash. However, you may consider sacrificing some bulk for max Speed to speedtie with offensive Dragapult, that is up to you.
Dragapult's main purpose on this team is to self-activate your Coalossal's Steam Engine + Weakness Policy with a spread move – this dodges Follow Me or other redirection from blocking your set-up.
It is also immune to Fake Out, while Gigantamaxing your Coalossal would make it immune as well, making this approach to the set-up just that much more difficult to stop.
Now the only major difference between this and the original team is that I ran Reflect instead of Will-O-Wisp and a Light Clay. This is an adjustment I made to better fit the team to my skill level as a player. Will-O-Wisp is most likely the better choice overall, but I felt Light Clay Reflect (and its added boost to Light Screen) was overall easier to use and required less advanced maneuvering. I know you can do things such as maneuver around with Grassy Terrain to avoid Misty Terrain, but I did not feel confident enough in my ability to do so yet. But at the same time, if I'm making an adjustment like this, I want to be watching my games closely – did I run into situations where Will-O-Wisp was better or needed, or I could have managed to use it? Did I need Safety Goggles, or perhaps another item at any point? That way I can continue to learn and improve my play, giving me more tools (like in this case, using Will-O-Wisp instead of Reflect and/or carrying a different item) to use in the future.
In my experience testing, I can already say being unable to affect Urshifu is a big deal. Urshifu's signature moves always land critical hits, which ignore Reflect. I did not feel the need for another item yet – especially not a Focus Sash, as the only time I'm knocked out in one hit or turn tends to be either Urshifu's Wicked Blow (which you could survive if you burn it and it doesn't hold a Choice Band) or a double up from my opponent, which a Focus Sash would not protect from anyway. Focus Sash is far too important to keep on the Urshifu on this team in my opinion.
Pros of using Reflect & Light Clay
Easier to use, lasts entire game most of the time, unless they manage to stall it out (difficult against a team with so much offensive pressure as Coalossal, and during a Dynamax format in general).
Avoids Lum Berries (popular against Venusaur's Sleep Powder at the moment).
Avoids Misty Terrain.
Affects entire opponent's team rather than one Pokémon at a time.
Allows you to protect yourself from threats that aren't out on the field yet (this I feel is most relevant with Glastrier under Trick Room, as you can set up the Reflect in advance without having to be worried about being knocked out before you can burn it).
Dodges Follow Me.
Can't miss.
Can affect Pokémon that can't be burned (not super relevant).
Cons of using Reflect & Light Clay
Doesn't affect Urshifu's signature moves.
No residual damage.
Will-o-Wisp is guaranteed to be permanent unlike Reflect.
Critical hits are unaffected by the screens, adding more variance and chokepoints to the game.
Can be broken by moves such as Psychic Fangs or Brick Break (not super relevant).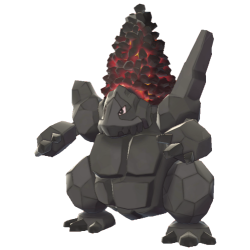 Coalossal-Gmax (F) @ Weakness Policy
Ability: Steam Engine
Level: 50
Gigantamax: Yes
EVs: 12 HP / 4 Def / 252 SpA / 4 SpD / 236 Spe
Modest Nature
IVs: 0 Atk
– Protect
– Solar Beam
– Meteor Beam
– Heat Wave
Changes compared to Wolfe's Team:
EVs: 12 HP / 4 Def / 252 SpA / 4 SpD / 236 Spe ← EVs: 68 HP / 4 Def / 252 SpA / 4 SpD / 180 Spe
Would I change this back: No. I believe the EV spread is personal preference, and I suggest potential changes in the Summary.
Moveset Summary
My EV spread is adjusted from Wolfe's here; I took out 56 HP EVs and put them into Speed. This adjusted spread hits 80 at neutral, 320 at the +6 from Steam Engine, 280 at +5 (Electroweb, Icy Wind or Max Strike Speed drops), and 160 at +6 while Paralyzed. That allows it to always outspeed Regieleki after an Electroweb (+5), and Jolly Landorus (Therian Forme) under Tailwind or if you're Paralyzed while at +6. I felt that supportive Prankster Thundurus (Incarnate Forme) is becoming more common again, Grimmsnarl sometimes runs Thunder Wave, and we all know Regieleki is everywhere. Outspeeding the Timid variants felt relevant to me as it could let me prevent them from getting up another screen or Electroweb, or Volt Switching out into a defensive pivot in the scenario that I targeted down the partner instead of Regieleki on the turn that it first got me to +5 with an Electroweb. In my experience playing this extra Speed is very welcome and gives you more options against the very common Pokémon mentioned above.
In case you prefer the extra bulk over more Speed, you could of course use the same speed as him which was 180 Speed EV, and split the rest between HP and defences as you wish. I believe 180 Speed EV is typically the bare minimum you'd want to use in the current format, as at +6 (292) it outspeeds Timid 252 EV Venusaur in the Sun (290). I tested it back at 180 Speed EV in the next tournament I played in, but felt there that I do prefer more Speed due to the scenarios mentioned above and subsequently switched back to forsaking bulk.
You can even go further and run 252 Speed EVs, which at +6 (328) will allow you to outspeed Urshifus under Tailwind (326) or when you're paralyzed at +6 (164, and Urshifu's max Speed is 163).
If you're going bulkier, I personally like not going above 44 HP EVs as using any more would increase how much residual damage you take – 44 to 4 HP EVs (a stat of 191 to 186) takes 31 from 1/6 (e.g. G-Max Vine Lash), 23 from 1/8 (e.g. Leech Seed) and 11 from 1/16 (e.g. Hail); 52 HP EVs and above takes 1 more from each of these, while 0 HP EVs takes 30 from 1/6, 23 from 1/8 and 11 from 1/16. This is of course not necessary or super important, but just something to consider when choosing an EV spread.
As for the move choices, Heat Wave allows you to be much more threatening outside of Gigantamax and has come in handy a lot for me, and Meteor Beam maximizes your damage output while in Gigantamax. One thing you can do when you know your Gigantamax is about to end is to set up the sun via Max Flare so you can both use boosted Heat Waves or a Solar Beam in the following turns. Personally I believe Solar Beam/Max Overgrowth is definitely superior to Earth Power/Max Quake on here, and I haven't played any games in which I wish I was running Max Quake. It just rounds out your coverage perfectly and lets you OHKO almost every Pokémon in the game at +2, notable exceptions are Assault Vest Landorus (Therian Forme), Dynamaxed Spectrier, Dynamaxed Tapu Fini, Pokémon behind Light Screen, Dusclops and Porygon2.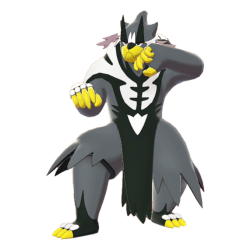 Urshifu-Rapid-Strike-Gmax (M) @ Focus Sash
Ability: Unseen Fist
Level: 50
Gigantamax: Yes
EVs: 4 HP / 252 Atk / 252 Spe
Jolly Nature
– Detect
– Aqua Jet
– Close Combat
– Surging Strikes
Changes compared to Wolfe's Team: None.
Would I change this back: N/A, but I would keep it the same.
Moveset Summary
The 4 HP EVs let you get an extra point of Grassy Terrain recovery from Rillaboom.
There is not much to say about this Pokémon. It gives you a second option to activate Steam Engine + Weakness Policy – you typically always want to have both a fast Pokémon with spread move option (to dodge Follow Me), and one with priority to be able to set up easier against very fast Pokémon that could threaten your Dragapult before you get to move, such as Landorus (Therian Forme) under Tailwind, Venusaur in Sun (threatens the Coalossal more than the Dragapult though) or opposing Dynamaxed Pokémon that have already gotten a chance to set up Max Airstream boosts.
Something noteworthy is that Urshifu will do a LOT more damage to your own Coalossal than Dragapult. It does a maximum of 144 or 216 damage with a critical hit to the 12 HP/4 Def Coalossal on this team (again, remember to recalculate this in case you adjust Coalossal's EV spread!).
Urshifu is not just there to set up Coalossal though – it puts on lots of offensive pressure by itself and is also one of your only ways to threaten Landorus (Therian Forme) (one of the biggest threats to this team). Another upside is that Coalossal can often bait your opponent into going for Max Geysers into it, which sets up the Rain for Urshifu to come in and rip apart your opponent's team after you've stalled out their Dynamax thanks to Dragapult's screens.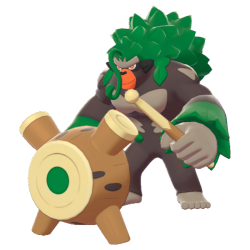 Rillaboom-Gmax (M) @ Assault Vest
Ability: Grassy Surge
Level: 50
Gigantamax: Yes
EVs: 252 HP / 20 Atk / 84 Def / 148 SpD / 4 Spe
Adamant Nature
IVs: 20 SpA
– Fake Out
– U-turn
– Grassy Glide
– Knock Off
Changes compared to Wolfe's Team: None.
Would I change this back: N/A, but I would keep it the same.
Moveset Summary
Rillaboom fits on this team amazingly well. A lead with Coalossal + set-up option can often pressure your opponent into going for a Max Geyser, allowing you to freely switch in Rillaboom which can take the usually special Max Geyser with ease thanks to the Assault Vest. This play is typically game over for the opponent, especially if you lead Dragapult and added the appropriate screens to stall out their Dynamax while taking very little damage. The rain set up by Max Geyser also boosts Urshifu's Surging Strikes that hit through Protect, allowing you to sweep their team quite easily once you stall out the Dynamax.
Rillaboom can also take Max Quakes aimed at Coalossal very well, giving you a lot of flexibility to go for gameplans like the above mentioned.
As for the moves, I think they are exactly right like this. I tried out High Horsepower over Knock Off for a while, but decided to switch back to Knock Off right before the tournament. That was an excellent decision, as I have found Knock Off helps IMMENSELY against the likes of Porygon2, Dusclops or Clefairy that are difficult to KO and I likely couldn't have won without it. Wood Hammer I would not recommend on such a bulky variant, and U-turn is a must-have for positioning.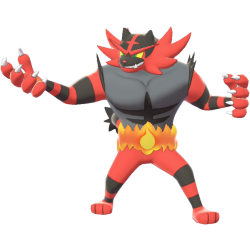 Incineroar (M) @ Sitrus Berry
Ability: Intimidate
Level: 50
EVs: 252 HP / 116 Def / 140 SpD
Careful Nature
IVs: 20 SpA
– Fake Out
– Parting Shot
– Flare Blitz
– Taunt
Changes compared to Wolfe's Team: None.
Would I change this back: N/A, but I would keep it the same.
Moveset Summary
Incineroar gives you an incredible pivoting core alongside Rillaboom and gives you more flexibility in what four Pokémon to bring – it allows different configurations to fit together even better. Dual Fake Out + U-turn/Parting Shot give you a lot of room to maneuver with, while the Intimidate really helps against threats such as Glastrier.
Incineroar is also amazing against the sun match-up, with Fake Out preventing Venusaur's Sleep Powder or Taunt able to stop Torkoal's Yawn if it has it.
Usually the biggest question on Incineroar is its final slot, often torn between Taunt, Darkest Lariat or Snarl. I personally, at least on this team, find Taunt to be the best option. It really helps against the Trick Room match-up, and the fact that Incineroar is immune to Prankster moves, thanks to its Dark typing, makes it difficult to Taunt it before it Taunts them. Flare Blitz is of course standard and shouldn't be absent. My experience with Incineroar was honestly amazing and I wouldn't change a thing about this moveset.
The Sitrus Berry was also great, as it lets you survive 2 attacks from non-Life Orb Venusaur or just generally live longer with your absurd bulk. Great Pokémon, put in a lot of work for me.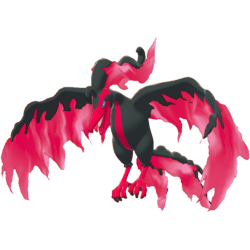 Moltres-Galar @ Safety Goggles
Ability: Berserk
Level: 50
EVs: 4 HP / 252 SpA / 252 Spe
Timid Nature
IVs: 1 Atk
– Protect
– Nasty Plot
– Fiery Wrath
– Air Slash
Changes compared to Wolfe's Team: Safety Goggles ← Life Orb
Would I change this back: Yes.
Moveset Summary
This was probably my favourite Pokémon to use on the entire team. Galarian Moltres gives you a secret alternative mode to focus on with its absurd bulk, the pressure of Berserk and the ability to boost your Speed, it becomes an offensive menace that many people do not expect. Your opponent is automatically on edge from the moment team preview begins because of Coalossal's immense pressure, which forces them to account for it, but it's very difficult to account for both Coalossal and Moltres at the same time.
Moltres is also very strong against sun modes, giving you an extra approach to use against sun teams depending on their team build. On that note you might notice how I chose to run Safety Goggles instead of Life Orb as in the original team. I'll be honest here, this was a similar approach to my Dragapult adaptation. I figured in the sun match-up it would make it a lot easier to play if they can't sleep me, but in hindsight unlike Dragapult or Coalossal I don't think this is a good adjustment. Moltres really needs the extra attacking power as it unfortunately has a very bad Special Attack stat in 100, and there are some plays this team cannot make against certain combinations of Pokémon (that I fortunately never faced in the tournament) without the Life Orb. At the end of the day it really just feels like too much of a best-of-1 type item choice, in an open teamsheet event or a best-of-3 match you really will not get that much mileage out of this, effectively leaving you with no item for most games. It came up I think twice in the entire tournament for me, once by blocking a Sleep Powder (which they very well could've just aimed into the other slot, you know!), and another time by blocking weather damage, allowing me to survive. So personally I strongly recommend changing this back to Life Orb.
I am honestly unsure on whether I like Nasty Plot or not here, as I don't even remember using it at all in the entire tournament, perhaps once or twice? Maybe the pressure its existence puts on in a best-of-3 or open teamsheet is worth having though. I have not tested enough to confidently say whether I would replace this move or not.
Overall, I will say about this team that I really appreciate that it's not 100 % reliant on 1 or 2 Pokémon for offense, and that most of the Pokémon are strong even outside of Dynamax. In testing other teams I have gotten frustrated when I would run into situations in which I would have to, as an example, bring something like offensive Thundurus together with a Lapras and of course only one of them can Dynamax, making the other feel really really bad in the lategame. It felt similar to, say, bringing two Mega Pokémon in the same four in an earlier generation. That issue doesn't exist here, as most if not all of the team always puts on some form of offensive pressure.
I considered including a section about how to use the team/what leads or modes to use, but I honestly don't believe I could do it justice, so I hope that my in-depth breakdown of each game I played in this tournament – I wrote down what the opponent led, what I led, what Dynamaxed, a brief description of the game and the result – in conjunction with Wolfe's original video linked above will give you a good enough idea how to play or just try out the team!
One final note, I have tested Togekiss over Galarian Moltres in this slot in multiple tournaments, and I personally will say it did very badly for me. You make a lot of Match-Ups worse, for example Togekiss can't come into Sun because of Venusaur's Max Ooze, or it can't help against Metagross, it can be affected by Prankster etc. I'm not saying you shouldn't run Togekiss, but in my experience I personally cannot recommend it at all, if, and this aspect is crucial, you are not simultaneously running an offensive Dragapult variant alongside it. Togekiss can obviously function well in that variation of the team, and I haven't tested that enough to make a statement about it, but I cannot recommend running Togekiss alongside defensive/screens Dragapult like the one seen on this build.
Round
Result
Opponent
Opponent's team
 R1
 WW

Aline
(Nagi)
Team preview
For this match-up, the first thing I noticed in Team Preview was that their team appeared to have no way to stop standard mode, which is why I opt for that going into the first game.
Game 1



(


)
(Regieleki Dynamaxed Turn 1)
vs.




(

)
(Coalossal Gigantamaxed Turn 1)
My assumption appeared to be correct as I was simply able to go for Surf + G-Max Volcalith into Spectrier, which I felt covered every option. If Spectrier Dynamaxes, Dragapult and Coalossal move before it and I do enough damage to it with G-Max Volcalith before it Max Quakes my Coalossal. I can then just pick it up with priority afterwards, as Rillaboom and Urshifu can from then on handle the rest of the team once their Dynamax phenomenon and Spectrier are gone. If they don't target Coalossal that turn while Dynamaxing Spectrier I get another turn to use my boosted Coalossal.
If Regieleki Dynamaxes (it is physical with Bounce/Max Airstream), Spectrier either faints immediately to a +2 G-Max Volcalith as I keep Coalossal up for an extra turn if they Max Lightning into it, or if they go for Max Airstream + Shadow Ball into Dragapult, Spectrier takes roughly the same amount of damage from the neutral G-Max Volcalith as if it Dynamaxed and took a +2 G-Max Volcalith. Plus in that scenario my Coalossal is untouched, so I can just bring in Urshifu to get the boost next turn if I want to.
All my games against them were one variation or another of this, with them mostly attempting some variation of plays on a Regieleki + Spectrier lead turn 1.
The only exception was a game in our Top 8 match, in which they lead Tapu Fini instead.
Game 2



(


)
(Regieleki Dynamaxed Turn 1)
vs.




(

)
(Coalossal Gigantamaxed Turn 1)
The second Game runs similarly to the first. I believe my opponent chooses a different Max Move with Regieleki, but it does not make a significant difference.
Match Summary
And with that, I got a really lucky match-up and started the tournament 1:0. GGs!
Round
Result
Opponent
Opponent's team
 R2
 WW

Sarah
(VgcSarah)
Team preview
I notice Torkoal + Venusaur, but with a HEAVY Trick Room focus. I wanted to mainly cover for the latter so game 1 I decide to lead my Incineroar + Galarian Moltres combination, which does well into sun mode, with Rillaboom in the back to prevent Trick Room from coming up if they go for that mode.
This works as follows, if they lead Indeedee Hatterene for example, I can go for Fake Out with Incineroar, switch Moltres to Rillaboom.
This gets rid of Psychic Terrain's protection and thanks to Fake Out being above Follow Me's priority, Hatterene cannot set up Trick Room.
Now in the next turn I can use Rillaboom to Fake Out Indeedee preventing a Follow Me, and go for the Parting Shot to bounce Hatterene out – as Magic Bounce will send it right back and force Hatterene to switch out before it can move.
If they bring Porygon2, I can use Taunt instead of Parting Shot.
My greatest fear is the Stakataka though, as unlike Porygon2 or Hatterene it would be a real threat if, in the above mentioned line of play, Stakataka Dynamaxed as I do my switching + Fake Out.
Game 1

(

)
(Venusaur Gigantamaxed)
vs.




(

)
(Galarian Moltres Dynamaxed)
I do the gameplan mentioned above and it all goes very smoothly.
Game 2


(

)
(Stakataka Dynamaxed Turn 1)
vs.


(


)
(Dynamax Unknown)
They adjust well and bring Stakataka instead of the other Trick Room setters. And they do in fact Dynamax it immediately, as I did something odd and brought Coalossal instead of Urshifu? With no way to set it up…? I honestly do not remember this game very well but from the data it sounds like something I should've lost easily, but I suppose I did not. The biggest issue with Stakataka Dynamaxing turn 1 like that is that it does have an Intimidate on it, and they can't use Dynamax for the rest of the game, plus they aren't under Trick Room so it isn't as threatening as it could be. So perhaps I managed to stall it out well enough to salvage the game.
Match Summary
An unexpected win to be sure, but a welcome one.
Round
Result
Opponent
Opponent's team
 R3
 LWL

Diana Bros
(Eshi)
Team preview
This was a terrifying thing to see. Amoonguss + Landorus (Therian Forme) is a VERY scary combination, Landorus is already one of the worst Pokémon to go up against with this team, but it being protected so well from Rapid Strike Style Urshifu made me feel like this was barely winnable.
Game 1



(unseen)
(Landorus Dynamaxed Turn 1)
Vs.



(


)
(Galarian Moltres Dynamaxed Turn 2)
My fears come to life and I get swept by the above mentioned combination. Nothing I can do.
Game 2



(

)
(Landorus Dynamaxed Turn 1)
vs.




(

)
(Coalossal Gigantamaxed Turn 1)
I struggle to think of a way to adjust for the next game, so I go with standard mode once again. Funnily enough, this actually works out in my favor as they lead Galarian Moltres instead of Amoonguss? I must've gotten my set up and took them off guard.
Game 3


(

& unseen)
(Landorus Dynamaxed Turn 2)
vs.




(

)
(Coalossal Gigantamaxed Turn 1)
Now, this lead had me hopeful for a moment, I will admit. I thought I'd have a decent chance and that no play they make could stop me – I was very wrong! I overpredicted and went for a Max Guard + Reflect Turn 1, in retrospect that did not make very much sense regardless of what they did and I lose immediately because they go for Tailwind (which I did not know Suicune has, oops) and Swords Dance. If I went for my basic set-up that turn I would've likely just won.
Match Summary
A frustrating loss, but one where I can see that my lack of preparation or knowledge clearly hurt me.
Round
Result
Opponent
Opponent's team
 R4
 WLW

Lacey L.
(Lucky)
Team preview
Two main things stuck out to me seeing this preview. Porygon2 can set up Trick Room and Glastrier is a monster. I felt Alcremie is the type of Pokémon that would give me free turns to attack, and Araquanid wouldn't be too scary if I can bait it to Max Geyser into Coalossal. The biggest issue with it is that only Coalossal can damage it at all on my team, so I need to make absolutely sure I get that opportunity. Therefore I figured a Porygon2 + Araquanid setting Trick Room lead would be the scariest thing to see as a lead.
Game 1

(

)
(Araquanid Dynamaxed Turn 1)
vs.




(

)
(Coalossal Gigantamaxed Turn 1)
This game goes very well for me because as I mentioned I do not have to worry about Alcremie very much, so I am free to throw down a big G-Max Volcalith into Araquanid. To my surprise it can actually survive this, but with the large amount of damage it takes from it and my Pokémon in the back matching up very well against the rest of theirs without Dynamax, the late game is very possible to win.
Game 2

(


)
(Glastrier Dynamaxed)
Vs.



(

)
(Coalossal Gigantamaxed Turn 1)
My fears once again come to life as they bring the nightmare lead. If I recall correctly, I actually do something very silly this game – so I'm actually most afraid of Porygon2 getting up Trick Room as I take out Araquanid and they get a free switch into Glastrier, as you can see by me now bringing Incineroar in the back. So I figured, since I can't stop Trick Room from going up I would go Reflect instead to help stall out its turns – turns out, Araquanid OHKOs Gmaxed Coalossal even through Reflect! (which I should've seen coming). So from that point on, needlessly to say, I get steamrolled, as I have no way to KO Araquanid anymore.
Game 3

(


)
(Glastrier Dynamaxed)
Vs.




(

)
(Dynamax Unknown)
Now, I figured based on how it went I could actually win that game if I just play better. One thing I feel like I'm noticing is that Araquanid most likely does not have Protect (and I believe I later find out that it is indeed Choice Banded off of a damage calculation).
If they went for Trick Room + Protect turn 1 I would be in huge trouble (which is part of the reason I went for the awkward play last game), but I predict it to not happen due to what I believe to be Araquanid's likely item. And, surprise, it does not happen, and I assume I likely went for +2 G-Max Volcalith into Araquanid this time as Trick Room comes up. Glastrier probably came in now and I must've managed to stall out its Dynamax turns in some way, eventually winning the late game. Any variation of switching in Incineroar for the Intimidate, or going for a gutsy Reflect + Max Guard could've done the trick there.
Match Summary
At this point I am feeling quite on edge. I am making quite a few mistakes and all my matches – win or loss – are very very close. This makes me worry that, by not having prepared much or knowing much about the meta or my match-ups, I will slip sooner or later and fall below the x:2 Top Cut threshold.
Round
Result
Opponent
Opponent's team
 R5
 LL

Teagan Stiga
(Karaikou)
Team preview
I'm gonna be honest, this team terrified me like none other. The second I saw it in preview, my only thought was this: "yeah, I lost".
There is very few I can do against this team and it is PACKED with threats. Dragapult, if offensive beats my own; Spectrier under Tailwind I cannot outspeed; Tyranitar is a monster, and even Cobalion had me worrying. The only thing not too threatening was Lycanroc, which still matches up well against my Galarian Moltres – a Pokémon I feel forced to bring in a scenario where Spectrier can always outspeed my Coalossal thanks to Tailwind from Whimsicott.
Game 1



(


)
(Spectrier Dynamaxed Turn 1)
Vs.



(


)
(Moltres-Galar Dynamaxed Turn 2)
It goes just about as I expected. I make a decent play turn one and switch my Coalossal to Galarian Moltres Turn 1 as they Tailwind + Max Quake, but that's about as good as it gets. Whimsicott is actually quite an offensive threat against me due to Fairy typing.
Even Dynamaxing Moltres I still don't stand a chance against this, since, after Spectrier drops, Tyranitar can just come in and ruin it.
In the end I lose the game in a scenario with Choice Band Tyranitar going for Rock Slide and Dragapult going for Ally Switch on my Rillaboom's Grassy Glide, ouch.
Game 2



(


)
(Spectrier Dynamaxed Turn 1)
vs.



(


)
(Galarian Moltres Dynamaxed Turn 1)
Different leads, same game. Only that this time I felt like I lost even harder somehow.
Match Summary
Now that – well, it wasn't frustrating. It was a clear sweep and I felt it was largely such an impossible match-up that I would've been lucky to ever take a single game.
At this point I'm eyeing my suitcase, as it might be time to pack my things soon and go home. Sorry, Coalossal! D:
Round
Result
Opponent
Opponent's team
 R6
 WLW

Rebena
(vale266)
Team preview
Now… this is a silly match on my end. I look at the preview and think "oh, this is a great match-up! I should be totally fine!" You'll see in the later games where this unfortunate misconception comes from… 🙂
Game 1

(


)
(Hatterene Dynamaxed Turn 2)
vs.




(


)
(Rillaboom Gigantamaxed)
I decide to lead a similar combination as what I used in the other Indeedee + Hatterene match-up game 1, as I assume my opponent does not know yet that I know about this line of play. I do it, and it goes far worse for them than the other – since they Dynamax Hatterene on the exact turn I Parting Shot into it, ouch. From then on it's just a matter of closing out the game.
I eventually decide to Gigantamax Rillaboom as nothing on their team can really handle it, and I once again brought a useless Coalossal with no way to set it up (???), while Galarian Moltes was too afraid of the Wash Rotom.
Game 2

(


)
(Nihilego Dynamaxed Turn 1)
vs.




(

)
(Galarian Moltres Dynamaxed)
Now… Here is where my miscalculation comes in. I figured, oh, Nihilego is not a threat at all, I can just Grassy Glide it and it's gone…… well. Two things: 1) I thought Nihilego's defense was abysmal, as in, 29 Base kind of abysmal (it is actually 47 Def with an HP base of 109 HP, WAY better than I thought), 2) I THOUGHT NIHILEGO WAS WEAK TO GRASS AAAAAA! So in my head Rillaboom always OHKO'd it with Grassy Glide, while in reality it did like… 33 %? at most to a Dynamaxed Nihilego. Them bringing Nihilego like this and focusing on it was therefore an excellent adjustment and I got swept.
Game 3

(


)
(Cinderace Dynamaxed)
Vs.




(

)
(Coalossal Gigantamaxed Turn 1)
Now if you thought game 2 was silly, wait until you hear about Game 3. Tell me, what do you think I most likely did after that disaster of a second game? Adjust for a different gameplan to deal with Nihilego?
Realize Urshifu is a good offensive out to Nihilego as Surging Strikes would likely crush it?
No, actually I straight up forget AGAIN that Nihilego is not weak to Grass (dfhlkghfdkjhfdlg) and do the same silly stuff as in game 2, only this time I went for Max Overgrowth with Coalossal instead of Grassy Glide (…). Only this time it goes better for me as, unfortunately for my opponent, they told me they forgot to hit the Dynamax button on their Nihilego, so it actually took a hefty chunk, almost 50 %. This, fortunately for me disincentivized them from Dynamaxing it as I manage to heavily dent the rest of the team with a boosted Coalossal, to the point that I actually win somehow.
Match Summary
Well that was a mess haha. But I'm somehow still in it? Not holding my breath at this point…
Round
Result
Opponent
Opponent's team
 R7
 LWW

Akira
(princesskira)
Team preview
THIS team preview SCREAMED elimination to me. Grimmsnarl is a huge threat to me due to dual screens, and they can go Grimmsnarl + Porygon2 which is an absolute nightmare as it guarantees Trick Room up. Perhaps I could try something like Incineroar + Rillaboom to attempt to stop it, but… well, to be honest, I don't think I thought of that at the time at all.
Game 1


(


)
(Glastrier Dynamaxed)
vs.




(


)
(Coalossal Gigantamaxed Turn 1)
Grimmsnarl is dual screens with Light Clay, Porygon2 has Eerie Impulse, Glastrier is Assault Vest. This is as nightmarish as I thought it would be. No chance to survive, Porygon2 sets up Trick Room, Grimmsnarl gets up Screens. So I get crushed Game 1 and think to myself: Okay, this is it. The end of the run, you tried your best! (Well, not really, but you learned a lot!)
Game 2


(


)
(Tapu Fini Dynamaxed)
vs.



(


)
(Coalossal Gigantamaxed Turn 1)
My adjustment for this game is strange. I figured, maybe if I double down on Porygon2, maybe I can prevent a Trick Room from coming up. I do not know why the thought of just Taunting it never occurred to me – but judging by the lack of info on this match I likely was too focused. So my play here is to Close Combat + G-Max Volcalith Porygon2 and PRAY that it KOs, expecting them to focus on the Coalossal by going for a Light Screen instead of Reflect.
This must've actually happened and likely taken them by surprise, as they probably wouldn't have Dynamaxed Tapu Fini if they managed to set up Trick Room. Dynamaxing Tapu Fini against Coalossal is always tough, as I can, and probably did in this game, stall it down with Max Flares even without my Light Screen, or take down its partners and leave it alone to be dealt with with Rillaboom in the lategame, plus Coalossal's Max Overgrowth can always do a good chunk to it. My odd play worked, but I know it's a one-time wonder, so I expect to lose the next game.
Game 3


(


)
(Glastrier Dynamaxed Turn 2)
vs.



(


)
(Coalossal most likely Gigantamaxed Turn 1)
For some reason my Dynamax is not listed in this game, but I assume I Gigantamaxed Coalossal turn 1 to go after Porygon2. Most likely my play was to G-Max Volcalith + Close Combat the Porygon2. So I *THINK* in this game I go for the exact same play anyway – kind of as a last ditch effort, really. So I go for the Close Combat, they go for the Reflect, and I see Porygon2's health bar moving down… I was shocked to see this much damage, isn't Reflect up… ? OH. I got a critical hit. Oh.
With that I can easily handle the rest of the game with Incineroar helping me stall out Glastrier's Dynamax turns and Rillaboom covering Tapu Fini and the rest of Grimmsnarl.
Match Summary
Well, that was a win condition too, and I believe you should always go for your win condition even if it isn't 100 %, such as a game-winning double Protect. I was unable to think of a better gameplan in time so I'm glad that I at least thought of *some* play with a possibility of winning, even if it was just a 1/16 chance.
And with that, I ACTUALLY won the set?? Somehow, I actually made it. I couldn't believe it, and I still can't believe it!
Round
Result
Opponent
Opponent's team
 Top 32
 LWW

Vanessa GunnZalez
(GunnZalez)
Team preview
This is a scary team composition. But I remember that Wolfe actually fought against this team in the Players Cup and was able to use that match as a great way to figure out a plan.
I studied this match-up extensively after Swiss was finished, as I saw who my opponent would be in the first round of Top Cut. So I always expect Clefairy + Spectrier to come out of this, with Spectrier, typically, being Nasty Plot/Shadow Ball/Mud Shot/Hyper Beam. My plan eventually ended up to lead Urshifu + Galarian Moltres. The idea is to take out Clefairy immediately with Surging Strikes + Max Airstream into it. I calculated and it is very unlikely to ever live this, even without the Life Orb I wish I ran. That way Spectrier loses its protection so that I can Max Darkness it the following turns and bring it low enough to be handled by Priority moves (Rillaboom, Urshifu) + its own Life Orb recoil.
If I had Life Orb, this gameplan would work a lot better as it would bring Spectrier even that much closer to fainting after a single unboosted Max Darkness, in fact it can even faint to its own Life Orb in that scenario.
If they Follow Me Turn 1 and do ANYTING other than Max Striking, I outspeed Spectrier with Galarian Moltres (and Urshifu, for that matter) the following turn, leaving me very free to do whatever I want. So I was not afraid of a Turn 1 Nasty Plot or anything of the like.
Game 1


(

)
(Spectrier Dynamaxed Turn 1)
vs.



(


)
(Moltres-Galar Dynamaxed Turn 1)
So even with all that said above… well, Game 1 does not go well. I go for my Max Airstream + Surging Strikes play knocking out Clefairy turn 1, which is good (they Max Strike into Moltres), but I made a huge mistake on the second turn – I assume Urshifu can't be knocked out thanks to Focus Sash and I go for Surging Strikes into the Regieleki that swapped in for Clefairy's slot as I Max Guard my Moltres – but they go for Max Strike + Electroweb, KOing my Urshifu for free while further dropping my Speed.
This comes to haunt me later, as Spectrier just gets to decimate my Rillaboom – which I need for all 3 of their remaining Pokémon… This leads to an end-game of their Regieleki + Rapid Strike Style Urshifu vs my -1 Moltres + Incineroar, needless to say I lose the game.
Game 2


(

)
(Spectrier Dynamaxed Turn 1)
vs.



(


)
(Galarian Moltres Dynamaxed Turn 1)
They brought the perfect 4 and played right every turn, so I'm REALLY intimidated for the next game, but I absolutely see room for adjustment in the plays I made, especially in the Electroweb turn we had last game.
Game 2 I start with the same combination, this time they Max Strike into Urshifu instead of Moltres. The crucial difference is in the second turn – I adjust and this time I Max Guard Moltres and switch Urshifu to Rillaboom, allowing me to protect Moltres from Regieleki with Fake Out. This goes perfectly as Rillaboom lives their next Max Move and I get my Max Darkness off into Spectrier.
Now Rillaboom threatens both Pokémon with Grassy Glide and they cannot switch into the move with anything in the back. I actually opt to switch it out into Incineroar and Protect Moltres, so that I keep Rillaboom for the late-game and can go for a free Fake Out + Fiery Wrath. If they switch, the Focus Sash on Urshifu breaks (so that Rillaboom can KO it later), and I know Spectrier cannot Protect due to its moveset (Mud Shot, Hyper Beam, Shadow Ball, Nasty Plot), and on the following turn I can guarantee a switch back to Rillaboom by going for Parting Shot + Protect – or so I thought! Apparently Surging Strikes just one-shots Moltres, leaving me in a TERRYFYING end-game state of half HP Rillaboom + 1 HP Urshifu vs Urshifu + Regieleki.
My only option I think at the time, since you can't protect from Urshifu, is to hope I win the speedtie and get to Aqua Jet their Regieleki to bring it in Grassy Glide range as I take out Urshifu, since this prevents them from going from anything other than Aqua Jetting my Urshifu. In retrospect perhaps they could have likely won had they Detected Urshifu that turn, as then Regieleki can knock out Rillaboom in 2 hits as I HAVE to Grassy Glide Urshifu the next turn. I prioritized Grassy Gliding it because I was afraid of a Close Combat onto my Rillaboom, so I got lucky it worked out. So no matter which way you look at it – this end-game was very close and uncomfortable.
Lesson learned, but not really. I felt like I got lucky to win at all, even with playing this mode as well as I could. During the final turns of this game I think about the next, and I feel NO confidence in my game-plan at all anymore. The way their team is setup with Regieleki and Rapid Strike Style Urshifu just makes me feel like if they call every turn right I lose anyway. And perhaps, in an off-chance scenario, they just lead Regieleki + Spectrier, reading me to repeat my lead and just win off of the lead immediately. I feel like I have to make an adjustment, and I come up with a very sneaky one!
Game 3


(

)
(Spectrier Dynamaxed Turn 1)
vs.




(


)
(Galarian Moltres Dynamaxed Turn 2)
I lead with the standard Dragapult + Coalossal lead. But instead of going for the regular set up – which I could've done in the case of Eleki Spectrier – this is a variation on the standard "bait opponent into Dynamax to Max Geyser/Quake" play, only instead this time I bait them into Max Quaking/Phantasming my Coalossal slot in a regular Clefairy + Spectrier lead. This lead puts on a lot of pressure because Coalossal is large and scary, so I knew it would demand the most attention in a high-pressure game 3 as Dragapult is always faster than Spectrier, so I would get my set-up for sure if I went for it.
As you might see in the video this works out perfectly as they Max Quake into my switched in Moltres as I Light Screen with Dragapult. This way Moltres will take almost no damage from Spectrier and all I have to do is Max Airstream twice to remove Clefairy. If they don't Max Strike Moltres I will outspeed Spectrier the following turns as well which would be a disaster for them.
Now normally this would be a very safe game-plan, but my opponent runs Sing on their Clefairy! So I have a 55 % chance to most likely lose the game, thankfully it does not happen. Other Clefairy variants – Moonblast/Dazzling Gleam/After You/Icy Wind/etc. I would be very safe against outside of maybe a Moonblast Special Attack drop.
They actually Max Phantasm my Dragapult (which was threatening to their Urshifu in the back of course), which is enough to KO through Light Screen. This allows Rillaboom to come in to threaten a Fake Out to block Follow Me, but my main priority was actually to draw away attention to end their final turn of Dynamax as I switch it back out to Coalossal. This could hurt me in the long run if I run out of Grassy Terrain, but I wanted Rillaboom to be as healthy as possible as this Coalossal is now quite useless for the rest of the Game, and due to our staggered Dynamax turns I'd be able to get an attack off while they're not Dynamaxed.
However they smartly Protect Clefairy which means I will be forced to Max Airstream it next turn once again. One upside of this is, since they Max Phantasm'd once again, my Moltres will outspeed even their Regieleki, allowing it to distribute enough damage to ensure a Grassy Glide knock-out. And this ends up happening, as they crit Coalossal through my Light Screen and it becomes Moltres + Rillaboom vs the world.
This puts me on a timer for keeping my Terrain, but thanks to the Speed boosts and the Light Screen I have a pretty decent advantage. In fact, the fact that Coalossal went down there to give me a free switch back into Rillaboom was a good thing for me, I would say. I can now just go for Fiery Wrath + Grassy Glide from here on out, which would KO the Urshifu (that can KO Moltres with ease now due to the Max Phantasm Defense drops, so I need to get rid of it for sure). This combination of moves KOs any of their remaining Pokémon with ease, be it Spectrier, Regieleki or Urshifu – which is exactly what happens! I win!! I'm super, super, super nervous, but I won??
Match Summary
One final note on this intense set I want to make is that I'm starting to REALLY wish I was running Life Orb on Moltres here. It would help a lot in this match-up, as it guarantees a 2HKO onto Clefairy, and brings Spectrier much further down with a Max Darkness/Fiery Wrath (if they're inside/outside of Dynamax), possibly making a Grassy Glide onto it unnecessary depending on the damage roll.
GGs to my opponent, it was an incredible match!
Round
Result
Opponent
Opponent's team
 Top 16
 LWW

Faith N.
(Anmber)
Team preview
This team preview continues the trend of matches that I feel like I autolose in preview already. In this type of preview there's 2 main worries: Grimmsnarl's disruption, and if Urshifu is the Water-type variant. The rest of the team all gets swept by Coalossal otherwise and they can't stop my set-up turn 1 outside of Grimmsnarl having Trick, but if it does it's 1) probably not dual screens which I fear and 2) even less likely to carry Thunder Wave due to moveslot restrictions.
My opponent here also wrote their own Team Report, which is quite frankly the only reason I am able to give any detail on this Match.
Game 1



(

)
(Spectrier Dynamaxed Turn 1)
vs.




(

)
(Dynamax unknown)
This seems like it was a very exciting match, but unfortunately my notes are very barren on it. That tends to happen when I'm too focused on the game to take time writing down basic things anymore. This was intensified in Top Cut, so I apologize for the lack of information!
According to their Team Report, we went for the above leads game 1 and I got crushed pretty handidly. Most likely I Gigantamaxed my Coalossal this game. I believe my biggest fear is also confirmed in this Game – that Urshifu is a Water-type variant. This makes the match-up almost impossible to win.
Game 2


(


)
(Spectrier Dynamaxed Turn 1)
vs.




(


)
(Dynamax unknown)
Despite that realization, I simply try all I can muster. I figure Moltres mode works better here, since even if I somehow get past their Spectrier with Coalossal, Rapid Strike Style Urshifu + Rillaboom beat the rest of my team. Incineroar is to give Intimidate and Fake Out support here.

To my surprise, they changed up their lead – possibly hard reading a Coalossal set-up lead? This works out in my favor as I most likely easily set up Moltres for a sweep.
Game 3


(


)
(Spectrier Dynamaxed Turn 1)
vs.




(


)
(Galarian Moltres Dynamaxed Turn 1)
Again to my surprise, my opponent actually brought the same Lead in the final Game. I expected them to perhaps bring something involving Celesteela – a Pokémon I was actually very afraid of coming out the entire match. Luckily for me, we led the same way, and most likely had the same two in the back on each side (my notes lack information on the back Pokémon this game), so most likely the game goes a similar way as the last.
Match Summary
Still barely in it, once again! In this match I once again felt like I was very lucky – I think with different adjustments my opponent could've easily taken this match, as this was not a good match-up for me at all. At this point I start wondering whether the pressure of high-stakes Top Cut is getting to everybody, as I clearly have become too nervous to even write down half my Matches anymore.

Oh well, on to the next one. There was little in the way of getting much of a break at all, everything up until my Top 4 match was very rapid fire.
Round
Result
Opponent
Opponent's team
 Top 8
 WW

Aline
(Nagi)
Team preview
Yes, this is in fact the same opponent I faced in the first round of Swiss! See my description there for more details on this match-up.
In fact, I actually saw them in the bracket prior to this, and was really hoping that if I made it to Top 8, that they also made it there, because we'd be playing against another and this match-up is just so incredibly in my favor. I went in with the exact same game-plan and expectation as in our Round 1 match, again feeling that their team composition lacked the possibility of disrupting a standard Coalossal set-up.
Game 1



(


)
(Tapu Fini Dynamaxed Turn 1)
vs.




(

)
(Coalossal Gigantamaxed)
My opponent makes a new adaptation here from the last match. This time they lead with Tapu Fini, and in fact Dynamax it Turn 1. That is excellent for me, as I can execute the standard "bait Max Geyser, switch to Assault Vest Rillaboom while Light Screening" play of the team. It works as intended, and I win the game with a late-game Coalossal Gigantamax.
Game 2



(


)
(Regieleki Dynamaxed Turn 1)
vs.



(

)
(Coalossal Gigantamaxed Turn 1)
In our final game they adapt once more. This time, they go for Max Airstream with Regieleki + Shadow Ball, both into Dragapult, which denies me a first turn set-up. Unfortunately, this allows me to go for a G-Max Volcalith into a non-Dynamaxed Spectrier, which is all I need to win the game from here. I can easily bring in Urshifu to get my set-up next Turn, allowing me to toss a full powered Coalossal attack into either slot as, even with Regieleki outspeeding +6 Coalossal due to the Max Airstream now, I can definitely survive its Max Lightning so I'll get a chance to move for sure.
Match Summary
Well, here I am. All the way in the Top 4 now! I can't even remotely believe I got this far. At the start of the tournament, my goal was to go positive in Swiss – then it upgraded to making Top Cut, which I only narrowly, barely managed to do. Once I got to Top Cut, my goal was to make the Top 8 – which I've also surpassed now! Now I stopped setting goals for myself.
I'm completely content with my performance, and would not be mad at all if I lost immediately in the next round.
| Round | Result | Opponent | Opponent's team |
| --- | --- | --- | --- |
|  Top 4 |  WW | Kiara | |
Team preview
The trend never stops – a very scary team composition to be sure!
But this time I actually feel more confident – I feel like there's a good chance I could win. The fact that their Urshifu is Dark-type and not Water-type severely limits which Pokémon they can bring well into this at all, and I in fact have a clear game-plan that can stop Trick Room from coming up.
Game 1



(


)
(Glastrier Dynamaxed)
vs.




(

)
(Coalossal Gigantamaxed)
… or so I thought.

The first turn plays out exactly as I had planned – I Fake Out Dusclops' partner with Rillaboom (who would outspeed their Incineroar if they brought it for Fake Out support), and Taunt the Dusclops itself with Incineroar. Trick Room prevented! Initially, at least! My opponent plays very well this game, as they simply switch out and pivot back in at a time when Incineroar isn't on the field to Taunt and Trick Room goes up, uh oh.

Fortunately for me, there are still a lot of things that work well in my favor this game. Incineroar is great to hamper Glastrier's damage output, Coalossal is quite slow without Steam Engine up, and there was a crucial turn in which they Max Quake into my Coalossal allowing me to use my Weakness Policy without the speed boost from Steam Engine. All in all, this was a lot of positioning on both sides, but it ultimately comes down to a situation in which Dusclops, having lost both its Eviolite thanks to Rillaboom's Knock Off, and all its partners, thanks to Coalossal and friends, stands no chance surviving in the face of Urshifu's Surging Strikes.
Game 2



(


)
(Dynamax Unknown)
vs.




(

)
(Dynamax Unknown)
This game plays out very similarly to the last game, aside from the smart adjustment my opponent made to bring Incineroar instead of Regieleki. I play a little better this time, immediately identifying Knock Off as a win condition and making sure to get rid of Dusclops' Eviolite. I also try to make sure it is Taunted, and never attack into it, so that it sits on the field doing nothing but Night Shading.
I forgot to mention, but in the previous game its Pain Split gave me a lot of trouble, so avoiding damaging it without KOing it was a big deal, making sure I basically play 2v1 turns most of the game. The game goes smoothly and I eventually win.

I will however mention that they do manage to catch me off-guard with Haze from Dusclops on one of the turns, but it did not make a difference ultimately. Glastrier cannot survive Close Combat outside of Dynamax, so all I had to do is stall it out so that Urshifu can clean it up in the late-game.
Match Summary
That was one of my favorite Matches played this tournament – unfortunately I do not have a recording of it. It was a lot closer than the score might express. I made a lot of simple mistakes in these two games and it would've been very informative to look back on them, so now I'm kicking myself that I have no way to record Matches.
Round
Result
Opponent
Opponent's team
 Finals
 WW

Daisy Pupel
(mcdarvarian)
Team preview
This Match… Oh my. Out of all the 12 Matches in this tournament, ironically, I think I played the worst in this one. There were a lot of mistakes I made that were potentially exploitable by my opponent, but judging by what they wrote in their Report it sounds like I was bailed out by them being very dehydrated and exhausted.
Going into this Match, I simultaneously felt very nervous, but also not. I think I just wanted to get it done at this point, whether I win it or not. At the same time I'll wholly admit, I feel like there's a different energy to playing in the Finals. You will see this reflected in some of my later plays…
Going into this Team Preview, I am initially scared of the combination of Porygon2 + Venusaur as it has given me a lot of trouble in testing, but I breathe an immediate sigh of relief at the lack of Glastrier. That, in combination with their inclusion of Landorus (Therian Forme) – likely to make them stumble and Dynamax it immediately in this match-up – made me not fear a Porygon2 lead at all, so I decide on my standard Urshifu + Coalossal to cover for the sun mode. In select scenarios this lead can also prevent a Trick Room with a potential double up, so I felt safe enough with this choice. Incineroar and Moltres are coming in the back just to further solidify the sun match-up.
My opponent here also wrote their own Team Report!
Game 1


(

)
(Landorus Dynamaxed Turn 1)
vs.



(


)
(Coalossal Gigantamaxed Turn 1)
My lead works out just right this game, as they do get baited into focusing on Landorus. Even better, they lead off Torkoal instead of Venusaur next to it, making it so I don't have to worry about a switch into Torkoal + go for Sleep Powder mind-game at all (though Coalossal still outspeeds Venusaur, so I do get one attack off in that scenario), or just something like Sleep Powder + Max Quake, etc.
Now, one thing that is tricky about this lead though is, while the Intimidate + sun would normally be great as it weakens my Aqua Jet, it also means I can't go for full power Surging Strikes into Landorus, taking away from my offensive potential in the early to mid-game. So on this first turn, as expected, both of us Dynamax right away – I did not feel comfortable attempting to stall out their Landorus (Therian Forme) Dynamax with Torkoal or Venusaur threatening my Rillaboom switch-in – so this seemed the right approach. They also switch out Torkoal immediately into Porygon2; makes sense: this way, if I targeted that slot with G-Max Volcalith, they would not lose a Pokémon.
I did not target it however as I go for Aqua Jet into Coalossal + G-Max Volcalith into Landorus, the one I see as the biggest threat at this point. If the sun was not up, this would typically put it into a bad situation – either it Max Quakes and gets rid of Coalossal, but Urshifu now outspeeds and could just Surging Strikes, or it Max Airstreams and Coalossal gets to move another turn. 
The way they played this however (setting up the sun), and the reveal of Landorus' Assault Vest, is going to make this all more difficult than usual for me. They chose the route of Max Airstream into Urshifu's slot, which covers for a Max Guard or switch-out from Coalossal. On a Max Quake into Coalossal this turn I would've needed to bring Rillaboom on the following turn to Surging Strikes + Grassy Glide, as even in the sun this combination will KO Landorus from where it's at after the G-Max Volcalith. But as you can see above, I did not bring Rillaboom this game.
Max Airstream allows me to move another turn with Coalossal though, at the cost of losing Urshifu's Focus Sash. In the following turn, I feel confident enough that G-Max Volcalith will pick up Landorus from here, and I know it cannot Max Guard, so I simply G-Max Volcalith into Landorus and Close Combat into Porygon2 – depending on their EV spread this has a good chance of either KOing them outright (they took 1 turn of G-Max Volcalith damage), or having them faint at the end of the turn from the second G-Max Volcalith hit.
To my surprise, it neither KOes, nor does the second G-Max Volcalith hit claim it, as their Landorun faints and Porygon2 gets to set-up Trick Room. That missed KO was due to the Intimidate onto Urshifu from the start of the Game.
I don't feel very pressured in this situation though. I assume the final Pokémon in the back is Venusaur, which will struggle under Trick Room, and my Coalossal has taken almost no damage so far.
Even if Torkoal runs Earth Power or Body Press, Coalossal can't be KOed on this turn as it's still Gigantamaxed, so even with the Speed disadvantage I'm free to just throw a G-Max Volcalith down, I choose to target Torkoal with it. If it Protects I will still do a lot of damage and weaken its Eruption if it runs it, and give my back Pokémon an easier time finishing it later. If it switches out, anything coming in dies.
Porygon2 is forced to Recover here if it doesn't want to drop to G-Max Volcalith, but that would not save it from Urshifu's Close Combat. So if I go for Close Combat into Porygon2 as well, I guarantee a KO into it, and G-Max Volcalithing into Torkoal at the same time covers for the option of Recover + Eruption, as it would be forced to trade with my Urshifu.
My opponent chooses Protect + Tri Attack, allowing Porygon2 to at least drag Urshifu down to the grave with it, while Torkoal gets to survive the turn, albeit not very well – it goes down to 19 HP after the G-Max Volcalith hit.
Now all I have to do, as Venusaur comes in as expected, is to Fake Out Venusaur and go for a Heat Wave. If Torkoal can KO my Coalossal, it will drop to G-Max Volcalith anyway as I can just Flare Blitz Venusaur next turn (remember, Trick Room is up!), not to mention my Moltres coming in from the back would give me more than enough tools to finish up this late-game.
This is a mistake though, I should've just Flare Blitzed with Incineroar instead, as this could've revealed a potential Focus Sash for the next game since – even if it has Focus Sash, and then somehow Torkoal and Venusaur get a double KO this turn or a KO + Sleep Powdering Incineroar – Moltres is still in the back so they would both just faint to G-Max Volcalith damage at the end of the turn, securing me the win. Plus, in the scenario that they did not have Focus Sash, I would've gotten to conceal what I brought in the back, as Coalossal did in fact go down to Torkoal's Earth Power this turn, preventing me from revealing valuable information going into the next game.
Now, of course on this team they are running a Whimsicott so it is unlikely that Venusaur has Focus Sash, but in general in this situation this is what I should've done here.
Game 2



(

)
(Venusaur Gigantamaxed)
vs.




(

)
(Coalossal Gigantamaxed)
That first Game didn't go too badly, but I expect them to adjust a lot going into the second. I also feel quite shaky about my regular Coalossal mode, since as I have mentioned the last game would've been a lot rockier if they did just Max Quake immediately on the first turn.
So to catch a potential adjustment off-guard, and also to be a bit more secure into a Trick Room/Porygon2 approach, I lead Incineroar +  Galarian Moltres this time. This would be very solid into a regular Torkoal + Venusaur lead, especially with the Safety Goggles (I do not believe they are necessary for Moltres to be good into sun, though), and both of my lead Pokémon are immune to Whimsicott's Prankster, which I expect them to likely bring this time around.
They end up leading Whimsicott + Landorus (Therian Forme) – a scary lead! This may not be hard sun mode, but it's still not very bad for me at all. I would not feel confident into this with Urshifu + Coalossal as with this new lead they would actually outspeed my Coalossal after a Max Airstream due to Tailwind, meaning, no matter what they target on the first turn of Dynamax, I've got a problem.
Landorus gets an Intimidate here (which I could follow up with a Parting Shot if I wanted) so Dynamaxing it wouldn't go too well for my opponent.
Their choice of Assault Vest over Life Orb here means that Dynamaxing a -1 Landorus would just have far too little damage output, and they smartly decide not to do so. There is a temptation to Dynamax Galarian Moltres here, but I decide to save it for my Coalossal in the back, as in the right position it can heavily dent everything on their Team. I also fear I might take too much damage from a double-up – which informs my decision to Parting Shot into Landorus + Protect Moltres on this first Turn. Now… I don't like this play, but I understand it. It makes sense to expect Whimsicott to Protect or leave due to Fake Out pressure, and Protect covers for them just going for said double-up instead. But I really wanted to go for Nasty Plot this Turn, and going for Parting Shot could be a problem if they go into Porygon2.
That would but me in a similar situation as to what happened in my Top 4 Match, where my Incineroar often left the field at an awkward time so it can't stay to Taunt a Trick Room setter anymore. If I wanted to cover the double up, I should've probably just gone for Nasty Plot + Fake Out here, as I feel like a +2 Galarian Moltres could really steamroll this Game if I max it.
Anyway, they switch Whimsicott into Porygon2 as Landorus goes for a regular Rock Slide instead, getting a flinch on my Incineroar. Honestly a good thing for me as I would've been out of position had they not gotten that flinch. That allows me to (if Rock Slide is generous) Taunt Porygon2 on this Turn to prevent a Trick Room.
If you are wondering why I was so afraid of Trick Room this time, unlike the last – I did not know at this time that Torkoal was not in the back, and I did not want to face down a Trick Room Torkoal at all, especially now knowing that it can Earth Power or Max Quake my Coalossal. I was worried about the potential of them Dynamaxing Torkoal this game.
My opponent goes for another Rock Slide, this time flinching Galarian Moltres, but not Incineroar so I do get my Taunt off as they smartly go for an attacking move with Porygon2 instead. It is Tri Attack into Moltres, I'm assuming to cover a potential switch into Urshifu compared to using Ice Beam. I notice that this turn my Incineroar outspeeds their Porygon2, so it is either a speedtie or it's a slow Porygon2. I will say, so far I'm not in a good position at all.
My Pokémon are being worn down quite a bit while I'm not doing anything threatening in return, so I really have to find a way to start building an advantage. At least their Rock Slide now grants me a Berserk boost on my Moltres, but it is getting dangerously close to just getting knocked out without doing anything substantial.
On this next turn, I simply go for a Fiery Wrath hoping to hit through a Rock Slide – I do not feel comfortable switching it into Urshifu or Coalossal thanks to their smart conditioning of going for Tri Attack into that slot, which would wreck Urshifu, while Incineroar Parting Shots into Landorus. I would've normally preferred Protect + Parting Shot here, but I figured that would go really badly if they flinch my Incineroar, so I wanted to give myself an extra chance to hit an attack at all, and if they don't Dynamax once again (unlikely they would Dynamax Landorus at this point) I can dent Landorus so it becomes even less attractive to Dynamax it later on. Thankfully I hit both attacks through Rock Slide, so Landorus goes down to a little above half health and -2 Attack.
Now, I got really really lucky here, to be honest. Moltres lived the Rock Slide with 7 HP, while Porygon2 flinches from the Fiery Wrath as it went for a Tri Attack into Incineroar's slot. This would've done a ton of damage to Urshifu and broken its Focus Sash. I do see Porygon2 flinching after my Parting Shot though, so it's reasonable to assume going forward that it is slower than my Incineroar.
Now I'm in a much better position. Urshifu threatens both their Pokémon, and can KO Landorus before it moves so that Moltres gets to go for another +1 attack. Instead of doing this however, as I felt it was too predictable, I predict a switch into Venusaur in Landorus' slot, so I go for Air Slash into that slot while Close Combatting Porygon2. I felt with how much I've been behind this game I really needed to make a big play to get me back into this. This play is not as risky as it may seem when it comes to KOing Porygon2, as I saw in the last Game how much damage Close Combat did after an Intimidate still, so I felt comfortable enough it would KO after the Fiery Wrath damage from last turn. My opponent does switch into Venusaur, and Porygon2 does go down to Close Combat, but the one thing I did not (but should've) expect is that Venusaur survives the turn, thanks to its Coba Berry, it goes down to 64 HP.
This Turn is definitely what won me the Game despite its rough start.
From this point on, I know their full Team, Porygon2 is down, and both their good Dynamax options are at half HP or below. A late-Game Gigantamax Coalossal should easily be able to pick this up from here. My opponent plays to their outs though, sending in Whimsicott next to Venusaur for the fainted Porygon2.
This is a scary situation, as I NEED Urshifu to survive for my Coalossal set-up, so a simple mistake such at just leaving it in to die could cost me the game here – I have to make sure it doesn't get KOed before getting off an Aqua Jet. Their Tailwind pressure, or just Whimsicott's natural speed allowing it to pick up Moltres from here, means that I have to switch Urshifu into Incineroar here and let Moltres faint. If they don't KO Moltres, it will KO Venusaur, and they can't Sleep Powder it. If they don't KO Incineroar's slot as well, it gets Fake Out pressure – unless they Sleep Powdered into Urshifu's slot. My opponent plays it really well though as they Moonblast into my Moltres while Sleep Powdering into Urshifu's slot (I was hoping for a G-Max Vine Lash).
This denies me a free switch back in Incineroar's slot, as a double free switch would've let me set-up Coalossal easily, pretty much winning me the game on the spot. Judging by my following play, I did not really know what to do in this situation, I really wanted the above situation, but didn't know of a safe way to get to it. So I have to make a read here, again, I expected that my opponent would likely ignore Incineroar to deny me the free switch, so I actually switch it straight into Coalossal (autoloss if they Max Quake or G-Max Vine Lash that slot), as my opponent goes for a Tailwind plus G-Max Vine Lash into my Detecting Urshifu. Thankfully it takes the hit well enough through Detect, so I now have the positioning I wanted.
On this following Turn, I HAVE to go for my set-up. Even if Urshifu drops to an attack from whichever Pokémon I don't target, +2 Coalossal can definitely finish up this game, as I know they can't stack Chlorophyll on top of Tailwind to outspeed me (which is something I was afraid of after seeing Whimsicott come out this game).
I feel I have to go into Venusaur with Coalossal even if it Max Guards, because Whimsicott doesn't really threaten my Coalossal at all.
They do Max Guard myG-Max Volcalith, but their Moonblast goes into Coalossal instead of Urshifu. Depending on the remaining turns of Tailwind, KOing Urshifu here could've given them a huge advantage, as they don't get the Special Attack drop they were likely hoping for here. On the following turn I decide to preserve Urshifu as it has nothing to contribute against Whimsicott and Venusaur, and it can beat the Landorus in the back later once Tailwind expires. G-Max Volcalith hits into Venusaur, getting the KO, as Moonblast goes into my sleeping Incineroar.
Now on this following Turn I'm starting to get cold feet – I worry if they get a Special Attack drop my G-Max Volcalith might not KO the Assault Vest Landorus, and while Urshifu in the back can handle it, it loses hard to Whimsicott. So instead of attacking Landorus, I actually aim my next attack into Whimsicott – a G-Max Volcalith (not Max Flare, as sun weakens my Urshifu's Water-type moves down the line), as they Moonblast Coalossal hoping for a drop once again before fainting, while Landorus gets a double KO with Earthquake.
That is my first mistake, look at this damage calculation here:
+1 252+ SpA Coalossal-Gmax G-Max Volcalith vs. 0 HP / 0 SpD Assault Vest Landorus-Therian: 115-136 (70.1 – 82.9%) — guaranteed 2HKO after Volcalith damage

Landorus was at a little over 50 %, even if they got the drop on the second Moonblast it wouldn't have been enough. So I did not need to cover for its survival at all, as leaving Whimsicott alive with half HP Coalossal would've given me another guaranteed win condition.
252+ SpA Coalossal-Gmax G-Max Volcalith vs. 0 HP / 0 SpD Assault Vest Landorus-Therian: 76-91 (46.3 – 55.4%) — guaranteed 2HKO after Volcalith damage.
Had they gotten both the first Moonblast drop AND this second one however, this play would've made sense. This new situation might seem bad at first, but I know Landorus is Assault Vest so it cannot Protect or outspeed me with a Choice Scarf. Meaning: Urshifu can now finish the Game easily! Or so I thought!

There is one final scare left in this – I'm super nervous at this point, and for absolutely no reason ever, I decide to Detect instead of just Surging Strikes for the win… This may not seem like a big deal, but the chills could've really really gotten to me here; had they went for Fly on this very bad play they would've had a 95 % chance to still win the Game. As long as Fly hits, I would have now exhausted my Detect, so I would need a double Detect (about 1/3 chance). I believe what happened was that in all my anxiety I suddenly worried what if – despite all scientific evidence to the contrary – Landorus actually magically had a Choice Scarf now? After all, there's no way I actually won, right? No way I could win the entire tournament? Me? There had to be some way I still lose, right??

In the case of Choice Scarf, Detect would've actually been the correct play, as it gives me a chance to win off of an Aqua Jet after the G-Max Volcalith chip. I even remember calculating that damage roll during this Turn.
I think the fact that based on this Game, outside of the Fiery Wrath damage Landorus played like it was Choice Scarfed added to provoking my bizarre decision here.
Lesson is, don't do this at home, kids. Be confident in your plays!
Match Summary
Well, that was INTENSE. I could not believe I won at all, even after the ensuing notification chaos throughout the rest of the day. It felt so surreal actually doing really well for once.
That final game I almost choked away, potentially leading to a horrifying game 3 after a massive mistake, but I got super lucky they didn't go for it. I will say, having rewatched this match one more time for the Report, I'll admit I played a lot better in the Finals than I remembered. Outside of, in game 2, that Detect play and not targeting Landorus in the turn it got a double knockout with Earthquake, I didn't make too many huge blunders as I thought I did. Perhaps the fact that these slip ups could've cost me the tournament win make them feel just that much more weighty.
And there it is, the final match. I won!! Against all my expectations – first hoping to go neutral, then hoping to go positive, then hoping to Cut, then hoping to make Top 8 – I made it all the way to the Finals and ultimately won. This is one of the few achievements I've managed to have, and that weekend was easily one of my Top 3 experiences in life.
Thank you so much to everyone for hosting, playing, commentating, doing important work behind the scenes, testing with me and all else I can't think of right now – all of you are the reason I got to have such a special moment!
What I learned and my conclusion
I figured I should include a section like this as I believe this tournament was a huge learning experience for me.
One thing I learned is that I should get a capture card to be able to record my matches – unfortunately Sword & Shield removed the option of saving your games present in older Generations. Saving them to look back at later, whether you won or lost, is a great way to think about different approaches to leads, strategies, etc. and how you could improve your play going forward into a certain Pokémon or match-up.
I also definitely learned a lot more about match-ups and different strategies I can go for thanks to getting to play best-of-3 matches. Personally, I struggle using the in-game ladder for testing as I find it hard to learn much from playing it, between the odd catch-you-off-guard best-of-1 teams and not getting another go vs. the exact same team to see what I could've done better, whether I lost or won the first game. So tournaments are definitely the best way to learn and improve!
I also believe I made a lot of mistakes both in matches and games that I won, as well as those that I lost – and this I see as a good thing, not the mistakes per say but the fact that I'm able to notice them. I used to play in a way where I don't really understand what's happening on either side of the field (and I still do in popular Singles modes haha), but being able to properly read the team previews, understand what the team is trying to do, come up with coherent strategies, reading the board state etc., the fact that I somehow learned to do a lot of that for the first time ever – all within one singular tournament – is very motivating and encouraging to me. It tells me I can learn and grow a lot in playing this game, and that I can do so, so much better than I did today, if I just keep at it and continue trying!
Thank you so much for reading, and see you next time!