Hello! I'm Justin Knox, often go by 45mice online. I currently live in Columbus, Ohio, but grew up in Indianapolis, Indiana. I got started with competitive Pokémon very early in Sword & Shield. My very first-ever tournament was actually a Victory Road tournament! I ended up going 8-1, then got destroyed by Taran Birdee in top cut, so it's a very surreal moment for me to be able to write a team report for where it all got started for me.
I don't get to do tournaments too often just because of my schedule. I went to 2 during the Sword & Shield era, the best was just top 64 at Indianapolis Regional in 2022. Coming into Scarlet & Violet, I felt I had progressed to start making some serious runs after learning all I could from Sword & Shield. My first IRL tournament of Scarlet & Violet was the Fort Wayne Regional, where I finished 18th with Santino's Jumpfluff sun! It was my first day 2 event, and I learned so much from talking with top players.
In this report, I'll talk about my thought process heading into North America International Championships and how I got Top 8.
Coming into North America International Championships, the Regulation Set C meta felt very defined and I was determined to find a way to break it. I knew I wanted to beat the meta, not be it. So I spent hours just scrolling down Pokémon Showdown's Pokémon list looking at unexpected options that were maybe underused. I knew I wanted to be solid against Ting-Lu Balance, Beat Up Annihilape, and Dondozo which I saw as the biggest threats.
Screens is a comfort pick for me. I enjoy being able to outbulk and outposition people and be able to withstand their onslaught and hit back even harder. Thunder Wave spam is also great for speed control, and your opponent can't win if they can't move. So I began testing it extensively before Fresno. The core was always Grimmsnarl, Gholdengo, Iron Hands, and Gyarados.
This is an extremely solid core in which the Pokémon cover each other well defensively. Gyarados is an Intimidate user to keep Gholdengo safe with great utility. Gholdengo is a Ghost type to switch in on those pesky Extreme Speed Dragonite, with one of the best abilities in the game to essentially completely ignore Amoonguss and status moves in general. Iron Hands gets Fake Out while also being a very bulky with great sustain with Swords Dance + Drain Punch. The idea would be to generally to lead Grimmsnarl + Gyarados, set up screens, chip things, and get in your sweepers to set up under safe conditions.
When looking at the meta threats, I could not solve the matchup of Maushold + Annihilape with the last two slots. Screens felt too passive, and they'd be able to set up their combo freely for the sweep. Dondozo also felt tricky, as the lack of immediate offensive threats usually meant Dondozo was able to eventually wear you down with its sustain and ignoring your set up.
I kept an eye on the last Regional results before North America International Championships, and saw Patrick Donegan had gotten Top 16 at Fresno with screens and a very similar core! But with Ting-Lu and Flutter Mane in the last spots. The issues against Annihilape and Dondozo continued, but I was encouraged that screens could have a great result.
I was talking with my building partner Will Scully (Ally), and he mentioned Iron Moth as a possible underrated Pokémon with Flutter Mane. We tried it on more aggressive Tailwind comps, but it didn't seem to fit. Then I had the idea to put it with the Grimmsnarl + Gholdengo core I'd already been working with. The idea was that the Iron Moth + Flutter Mane core solved Screens' major issues with Annihilape and helped with Dondozo, while Iron Moth gave Gholdengo much appreciated support with Acid Spray. Iron Moth ended up being an incredibly important part of the team which carried me to many victories, and further improved the Balance matchup.
Get the team's paste here!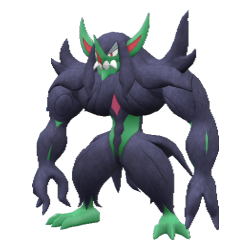 Grimmsnarl @ Light Clay
Ability: Prankster
Tera Type: Ghost
EVs: 252 HP / 4 Atk / 124 Def / 116 SpD / 12 Spe
Careful Nature
– Reflect
– Light Screen
– Thunder Wave
– Spirit Break
Grimmsnarl is the key to the whole team and probably my most brought Pokémon next to Gholdengo.
It's got great typing with a wide variety of support moves. I had messed around with Parting Shot as an option, which wasn't bad but Prankster Thunder Wave ended up being very crucial to match-ups with Annihilape. You bring Grimmsnarl in the back if they have Tailwind supporting their Annihilape (like on Zachary Thornberg's team), Thunder Wave it and now your faster threats of Iron Moth, Flutter Mane, and (usually) Gholdengo outspeed it again. So Thunder Wave stayed. Spirit Break is great for chipping Chi-Yu, Ting-Lu, Iron Hands, and other specially oriented Pokémon, doing great damage and lowering their Special Attack by one stage.
It has Ghost Tera Type to avoid Fake Out in some situations, and for extra support versus Gothitelle, as you can Terastallize, then swap out Grimmsnarl next turn if needed. It was not Terastallized often, as usually it was better spent on other options. But it was a nice option to have.
Defensive calcs
252+ SpA Choice Specs Gholdengo Make It Rain vs. 252 HP / 116+ SpD Grimmsnarl through Light Screen: 169-200 (83.6 – 99%) — guaranteed 2HKO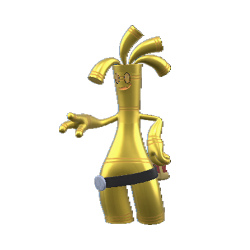 Gholdengo @ Leftovers
Ability: Good as Gold
Tera Type: Water
EVs: 156 HP / 4 Def / 140 SpA / 4 SpD / 204 Spe
Modest Nature
IVs: 0 Atk
– Make It Rain
– Shadow Ball
– Nasty Plot
– Protect
Probably the most brought Pokémon of the entire tournament. This Gholdengo is a mix of bulk and tries to outspeed most Annihilape, Palafin (which was to be able to hit Palafin before it Hazed away your boosts), and Gyarados.
It's bringable into almost any match up, and can provide immediate offense with Make It Rain, status immunity which is great vs Glimmora and Amoonguss, and Ghost typing to swap in on obvious Extreme Speeds.
It has Water Tera Type to resist Water and Fire and be neutral to Ground and Ghost. It gives it the best defensive combo. Leftovers gives it great sustain, and you can Nasty Plot up safely behind screens and slowly heal any chip you may have taken.
Offensive calcs
+2 140+ SpA Gholdengo Make It Rain vs. -2 100 HP / 252 SpD Assault Vest Vessel of Ruin Ting-Lu: 144-171 (59.2 – 70.3%) — guaranteed 2HKO
+1 140+ SpA Gholdengo Make It Rain vs. -2 100 HP / 252 SpD Assault Vest Vessel of Ruin Ting-Lu: 108-127 (44.4 – 52.2%) — 17.2% chance to 2HKO
Defensive calcs
156+ Atk Ting-Lu Stomping Tantrum vs. 156 HP / 4 Def Gholdengo through Reflect: 80-96 (43.9 – 52.7%) — guaranteed 3HKO after Leftovers recovery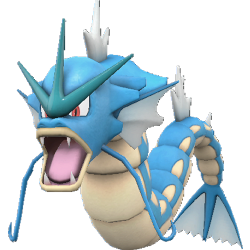 Gyarados @ Sitrus Berry
Ability: Intimidate
Tera Type: Fairy
EVs: 236 HP / 4 Atk / 44 Def / 4 SpD / 220 Spe
Jolly Nature
– Waterfall
– Thunder Wave
– Taunt
– Protect
This Gyarados is fast. Intentionally so, mainly because Taunt Gyarados wars were so important in the Balance matchup, I wanted to be sure I was faster. With screens and Intimidate, I found there wasn't a lot of defensive calcs I wasn't already hitting with max HP. I could EV train it to live a Choice Specs Flutter Mane's Thunderbolt with Light Screen, but that would require almost max Careful investment and was not worth it.
Fast Gyarados let me outspeed some Arcanine and Taunt before they could Will-o-Wisp (very important in my match vs Paul Chua). I also outsped some bulky Chi-Yu which can be very useful. Fairy Tera Type was the best balance between being neutral to most things and letting Gyarados's great natural bulk and screens do the work.
Defensive calcs
252+ Atk Choice Band Sword of Ruin Tera-Normal Dragonite Extreme Speed vs. 236 HP / 44 Def Gyarados: 175-207 (87.5 – 103.5%) — 18.8% chance to OHKO
116+ SpA Choice Specs Flutter Mane Moonblast vs. 236 HP / 4 SpD Gyarados through Light Screen: 83-98 (41.5 – 49%) — 100% chance to 3HKO after Sitrus Berry recovery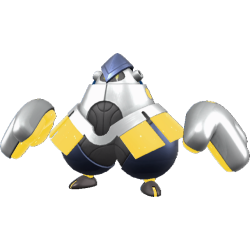 Iron Hands @ Lum Berry
Ability: Quark Drive
Tera Type: Grass
EVs: 68 HP / 76 Atk / 28 Def / 252 SpD / 84 Spe
Adamant Nature
– Drain Punch
– Wild Charge
– Fake Out
– Swords Dance
Iron Hands was probably my least brought Pokémon, and I probably should've brought it a bit more than I did. I sometimes faulted too much back to the classic Grimmsnarl + Gholdengo, like in my Top 8 match vs Víctor Medina (Torviv) instead of mixing it up.
Fake Out was mainly useful for slowing down Choice Specs Chi-Yu and general annoyance and positioning, otherwise pretty standard Swords Dance, Wild Charge and Drain Punch.
I decided to go with Lum Berry because I hated how I had to Terastallize into a Fire-type in the Balance matchup to not get burned, and I hated Terastallizing and still being weak to Ground and adding a Water weakness. Grass Tera Type felt like the best option, and Lum forced opponents to try and hit 2 Will-o-Wisps on it if they really wanted it burned, which usually gave you enough time to deal with the Will-o-Wisp user or dodge one.
It has Speed investment to outspeed most Iron Hands (which wins you the mirror) and Swords Dance Black Glasses Kingambit which is very important. Iron Hands is the most important Pokémon in that matchup and one of the main answers to that threat.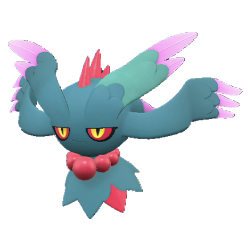 Flutter Mane @ Focus Sash
Ability: Protosynthesis
Tera Type: Fairy
EVs: 4 HP / 252 SpA / 252 Spe
Timid Nature
IVs: 0 Atk
– Moonblast
– Shadow Ball
– Dazzling Gleam
– Protect
Focus Sash is kind of a weird item on a screens team right? It is, but it's mainly to give this team an option of the very aggressive lead Iron Moth + Flutter Mane. This lead can put a lot of pressure on Balance teams and Annihilape teams, as a double up will often kill through Friend Guard or Vessel of Ruin. Focus Sash also makes the Annihilape matchup much more secure.
I spent all this time planning for the Annihilape matchup to not encounter a single one the entire tournament, but glad I was prepared in the case I did get one. The line vs Annihilape is to lead Flutter Mane + Iron Moth, and target one of the slots (usually Annihilape). If they have Water Tera Type, Terastallize Flutter Mane and that plus Acid Spray from Iron Moth will KO or very nearly KO near all Annihilape. You'll always live a hit because of the Focus Sash.
This gave the screens team the much needed alternate mode that was aggressive and put on immediate pressure to catch people off guard, trying to take advantage of screens passivity.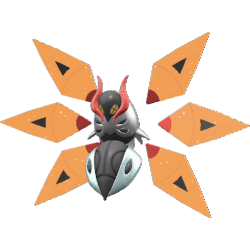 Iron Moth @ Booster Energy
Ability: Quark Drive
Tera Type: Grass
EVs: 44 HP / 116 Def / 92 SpA / 4 SpD / 252 Spe
Timid Nature
IVs: 0 Atk
– Heat Wave
– Energy Ball
– Acid Spray
– Protect
Then finally the star of the report! Iron Moth is a good Pokémon, but shares the unfortunate fate of filling a similar role as Chi-Yu. Let me be clear, Chi-Yu is better on 95% of teams than Iron Moth. On this specific team though, Iron Moth has many advantages over Chi-Yu: it is faster than Chi-Yu and Flutter Mane, and is better vs Annihilape than Chi-Yu as you don't have to Terastallize to stop Annihilape from sustaining back up from Drain Punch. It resists Flutter Mane, and wins the 1v1.
Acid Spray + its ally's move will end up dealing more single-target damage than most Chi-Yu situations, and is a long-lasting effect regardless of if Iron Moth remains on the field or not. It puts on a lot of pressure in an open-teamsheet format when you can see what Pokémon have Choice Specs or no Protect, as it's often a free double up and KO before they can act since your Flutter Mane + Iron Moth will certainly be faster than their Flutter Mane.
It's EV trained to live a max Adamant Dark Tera Type- & Black Glasses-boosted Sucker Punch from Kingambit, which gives you a more aggressive line into Kingambit Balance leading Iron Moth + Flutter Mane, clicking Heat Wave + Dazzling Gleam, and pinning it. Energy Ball is great for coverage, hits Dondozo and Palafin. Heat Wave is great for pressuring Amoonguss and Gholdengo.
Offensive calcs
92 SpA Iron Moth Heat Wave vs. 252 HP / 4 SpD Kingambit: 132-156 (63.7 – 75.3%) — guaranteed 2HKO (guaranteed KO with Flutter Mane's Dazzling Gleam)
Defensive calcs
156+ Atk Ting-Lu Stomping Tantrum vs. 44 HP / 116 Def Iron Moth through Reflect: 136-160 (84.4 – 99.3%) — guaranteed 2HKO

252+ Atk Black Glasses Tera-Dark Kingambit Sucker Punch vs. 44 HP / 116 Def Iron Moth: 136-162 (84.4 – 100.6%) — 6.3% chance to OHKO
Leads
"Palance" + Ting-Lu Balance
Chi-Yu + Flutter Mane
Talonflame + Garchomp
Dondozo
Maushold + Annihilape
Chien-Pao + Dragonite
Leads
Click on the tabs to see some notes!
"Palance" + Ting-Lu Balance
Chi-Yu + Flutter Mane
Talonflame + Garchomp
Dondozo
Maushold + Annihilape
Chien-Pao + Dragonite
Round
Result
Opponent
Opponent's team
List
Top 8
LL

Víctor Medina
(Torviv)
You can watch my Top 8 match versus Victor Medina here, from 7:27:43!
North America International Championships was probably the most fun I've ever had playing Pokémon. It was a team I really enjoyed, felt good with running, and felt incredibly strong into the meta. I tend to really like trying to use underused Pokémon and build weird teams, so this was about all I could've ever hoped for. I've always just wanted sets vs the best just to challenge myself. And can't imagine a more challenging and rewarding Day 2 beating 4 International (and one World) Champions in a row.
The team definitely could've gone further as it was good into Alex Gómez's tour-winning team as shown on stream in Round 14. The match up vs Víctor Medina (Torviv) was winnable, but he simply played better than me, especially G3. So he absolutely deserved the win, and couldn't have lost to a more gracious and kind person.
I want to say a huge shout out to Will Scully (Ally) who did 99% of the EV spreads and calcs. He is an EV wizard and incredible player in his own right. My run wouldn't have been possible without him supporting me.
Thanks to everyone I met in person at North America International Championships who supported my run and cheered me on, you made it an unforgettable experience. And thanks to Victory Road for supporting the scene and getting me started in the VGC scene!
See you all in Regulation Set D 🙂 .